Managed from Luxembourg by HLD Associés Europe's Board of Directors, the HLD Europe Private Equity fund
invests in highly promising companies throughout Europe. Anne Canel, Managing Director and CFO of HLD Associés
Europe, explained how the Luxembourg marketplace helps fulfil the strong ambitions of this investment structure
to the benefit of entrepreneurs.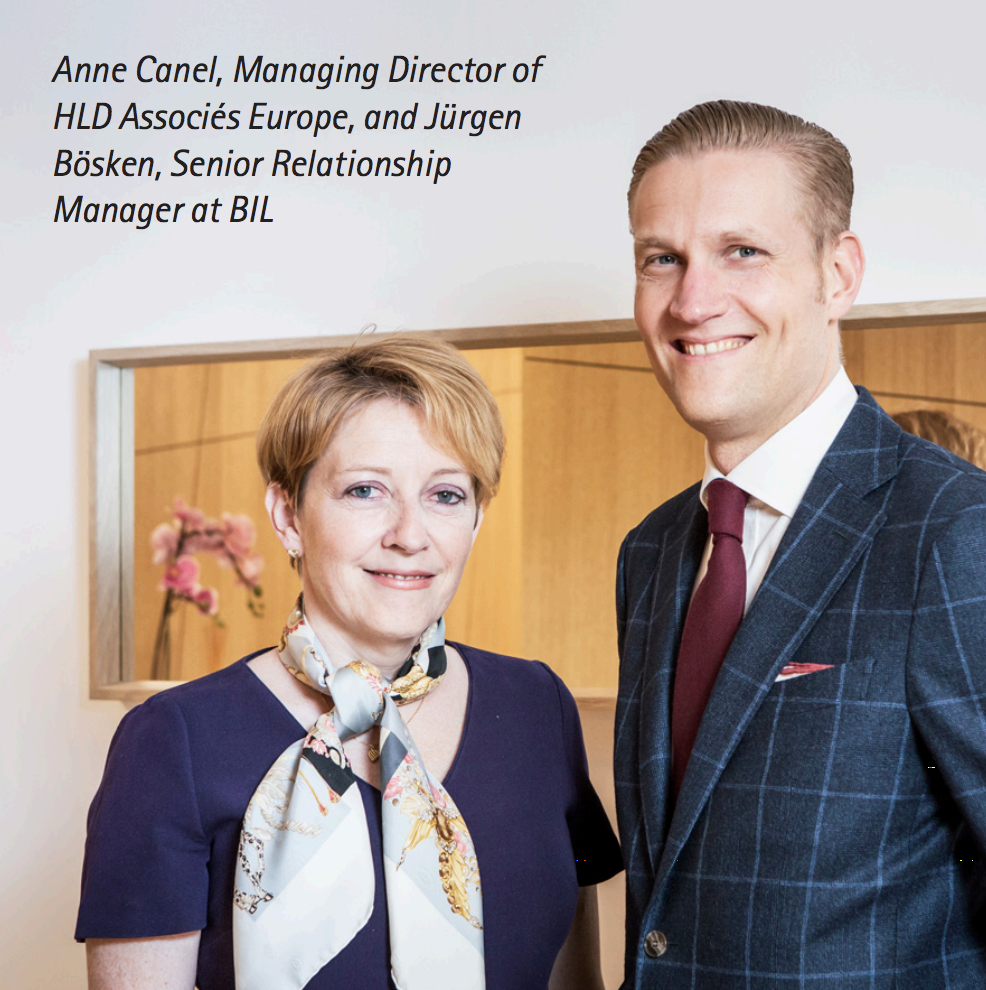 Ms Canel, could you briefly introduce HLD group?
HLD was founded in 2011 by three French businessmen with a strong entrepreneurial spirit: Jean-Philippe
Hecketsweiler, Jean-Bernard Lafonta and Philippe Donnet (now CEO of Generali). Their goal was to create an
investment fund that would acquire majority interests in European companies from various business sectors,
without time constraints, and with the intention of developing them further. With this in mind, they attracted
shareholders from some of the biggest names in the French and then European economy, providing an initial
investment capital of EUR 40 million. Their first acquisitions were Laboratoires Filorga (now for sale with an
estimated valuation of around EUR 1 billion) and Interflora.
500 million euros: HLD Europe's private equity investment capacity per year.
Why, in 2015, did HLD decide on Luxembourg to register and manage its investment fund?
This was part of the business internationalisation strategy aimed at pursuing the founders' bold plans. France was
not big enough for an ambitious development capital portfolio. The choice of Luxembourg was based on a series of
encounters. It turned out that we work well together. The country's advantages as a financial marketplace were
already well known to the founders: its neutrality, multicultural identity, ability to host a Europe-wide project as
well as the toolbox for alternative investment funds.
It took time to convince them on the capacity of the marketplace to build and manage investment operations
from Luxembourg.
Luxembourg is often primarily considered as a centre for fund domiciliation and administration…
That's true, fund administration is a real Luxembourg speciality but we also managed to show that it has much
more to offer. From the outset, major Luxembourg entrepreneurs – Robert Dennewald and Xavier Buck – agreed
to join the Board of Directors to debate and take investment decisions. Across the Board, a team boasting a wide
array of skills was brought together to monitor the fund's activities and investments. The Luxembourg ecosystem
has also provided us with partners such as BIL, eager to help us with our entrepreneurial project.
How does a bank like BIL support your endeavours?
Right from the beginning, BIL acted as custodian to our fund and then shortly after asked to help us set up deals in
various ways by providing a credit facility, issuing bridge loans, arranging fixed-term deposits and handling
accounts. BIL also supports our companies' growth by issuing loans to finance their development. HLD Associés
Europe has also called on BIL Manage Invest (BMI), a third-party management company, to tackle the regulatory
challenges facing alternative funds and those relating to the supervision and valuation of assets, risk management,
and portfolio management.
What value does a partner like BIL add?
The BIL team listens to our needs and collaborates with us to find the bestsolutions for our development. This is
the case with HLD, for example; for which BIL granted its first bridge loan for a fund with private investors.. We are happy to have found a partner like BIL in Luxembourg, whose customised, rational approach is helping us to achieve our goals.
EUROPEAN VISION
HLD Europe hopes to gain majority interests in European companies in a bid to unlock their potential. Present in
Luxembourg, Milan, Paris and Zurich, the group holds stakes in prestigious companies including Filorga, SVR,
Coyote, Elivie, Tessi, Tranoï and Kiloutou, representing EUR 2 billion of total revenue, and 17,000 employees.
Together they generate organic growth of more than 12%.
"HLD is a demanding and important client for the bank, with strong development potential. Our special
relationship has led to us finding the best solutions for each challenge encountered. While HLD initially contacted
BIL for custody services, we were able to demonstrate that the bank's various areas of expertise, within the BIL
group in general and BIL Manage Invest in particular, would allow us to provide more comprehensive support."
Jürgen Bösken
Senior Relationship Manager at BIL